Request an Appointment online:
You can book your appoinment online here or call 087 744 8782

Costs of services
A proportion of fees charged by Chartered Physiotherapists are normally covered by all major health insurers. We recommend you call your insurance company to clarify what proportion of our fee will be covered to help you plan and budget for your treatment.
Please fill in the reservation form below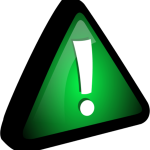 Please note that this is not an actual appointment, but ONLY A REQUEST FOR ONE. We will contact you for a confirmation shortly after. Thank you!
By clicking the "Request an Appointment" button you agree to the Terms & Conditions below.
Terms and conditions:
This is to clarify that we will email you an appointment based on this request. We will endeavour to respond within 48 hours. However, over holiday periods, bank holidays, weekends we cannot guarantee to respond in the same timely manner as we would during normal times. Finally, we would like to reiterate that this is just an appointment request and that an actual appointment will be agreed between yourself and the clinic via email or telephone call.
Kindest Regards,
The O'Reilly centre.