Meet our Staff
The O' Reilly Centre is a unique and innovative service and the first such Chartered Physiotherapy practice in Ireland for people who have lymphoedema, cancer rehabilitation or orthopaedic problems or a combination of all three. This is also one of the few services where patients are provided with one-on-one 45 minute manual therapy and education sessions in Dublin.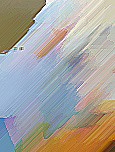 About
Siobhan is a Chartered Physiotherapist who graduated from UCD's School of Physiotherapy in 1981.and worked in Canada and the USA for many years.
She has been specialising in lymphoedema, cancer rehabilitation and return to sports since 1996.
Most recently she returned from Memorial Sloan-Kettering Cancer Centre in New York where she worked closely with the cancer rehabilitation team treating adults recovering from all forms of cancer.
She treats patients with pain, stiffness and weakness and difficulty with movements because of post surgical adhesions and scar tissue, radiation fibrosis syndrome (RFS), trismus (difficulty opening the mouth after oral cancer, head, neck arm weakness after mantal field radiation for lymphoma, shoulder impairments, post-mastectomy syndrome, cording/axillary web syndrome (after breast cancer), breathlessness (after lung cancer), cancer related fatigue (CRF), genera deconditioning, cancer related fatigue (CRF) and lymphoedema (swelling in the arm(s) or leg(s), osteoporosis and other problems.
She employs many different techniques in her practice, including manual therapies, joint mobilization techniques, myofascial release techniques, manual lymph drainage (MLD), Pilates, yoga and exercise therapy, visceral manipulation, and craniosacral therapy.
Siobhan is very interested in improving the quality of life for people who have undergone cancer treatment or who live with lymphoedema and want to be active and fit.
Qualifications
She is a graduate of the MPA program at New York University and MSc sports physiotherapy program of University College Dublin; she is a Certified Lymphoedema Therapist (Foldi) and attends many continuing education courses.
She is a regular guest lecturer at UCD's School of Physiotherapy on lymphoedema management and breast cancer. She has been a speaker at Irish Cancer Society conferences and completed research with Bray Cancer Support Group.
Siobhan is committed to raising awareness about the benefits of cancer rehabilitation, meticulous lymphoedema management and return to sports and recreation.
She believes patients do better when they have the information and skills to manage their condition well each day. She is delighted to give talks to oncology teams and support organizations about the benefits of cancer rehabilitation and lymphoedema management and return to sports and recreation.
Current Professional Memberships
Chartered Society of Chartered Physiotherapy of Ireland – #9753
Chartered Physiotherapists in Private Practice – #9753
Committee member of CPOPC (Physiotherapists in Oncology and Palliative Care – Clinical Interest Forum).
Member of Manual Lymph Drainage Ireland
Registered Physical Therapist in State of New York, USA – License Number #010145-1