Breast Cancer Rehabilitation For Physiotherapists
Updated October 2016. Written by Siobhan O' Reilly Bracken MISCP PT MPA MSc CLT. Email questions and comments to Siobhan@theoreillycentre.ie
"Why water based exercises warrant our special consideration when recovering from breast cancer".
Swimming and Aqua-therapy after Breast Cancer
Patients at risk for secondary lymphedema help protect themselves by wearing Class 2 compression sleeves when exercising or flying. Class 2 compression sleeves exert between 23 – 32mmHg of pressure on the arm that has had lymph nodes removed and/or radiated as part of their breast cancer treatment..
In the pool at 50cm depth the hydrostatic pressure on the body is 35 mmHg. At 100cm depth the hydrostatic pressure on the body is 70mmHg. Therefore exercising in water has the dual benefit of exercise plus the water pressure acting like a compression sleeve which, prevents lymph from accumulating and facilitates the flow of lymph up and out of the arm.
So, besides being a total body exercise, swimming and aqua therapy helps reduce the risk of arm lymphedema.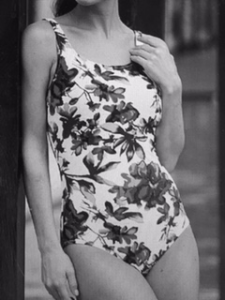 Visit www.almacare.ie/ for post mastectomy swimwear ideas.
Water offers buoyancy or resistance to muscles as the arms and legs move into full range of motion in functional patterns. Patterns like the crawl, breaststroke and backstroke stretch the scarred and radiated skin. They open up the armpits, expand and pump the chest, tummy, hips, lymph nodes and lymph vessels. These patterns of movement are big, wonderful and symmetrical and so help recover the symmetrical strength of the shoulder blades, thoracic spine and chest muscles and correcting the "guarding and protective postures".
Water-based aerobic and endurance training
Patients can also use water-based exercise for aerobic training (by speeding up in spurts or intervals) or for endurance training (by swimming slower at a constant speed and heart rate for longer).
Exercise is medicine – and the prescribed dose is > 35 minutes a day.
Our wellness experts all agree and recommend we all do more than 150 minutes per week of moderate exercise or more than 75 minutes per week of vigorous exercise to enjoy the mental and physical benefits of exercise – which includes the reduced risk of many common diseases.
Daily walking, aqua therapy, biking, cross trainer, tennis, basketball, skiing to name a few examples, helps breast cancer survivors achieve lean muscle mass and optimal body weight – which is co-related with less breast cancer recurrence.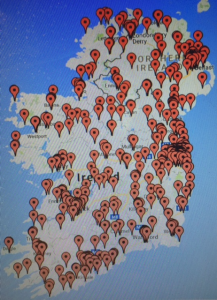 Locate 10 pools near you!
http://www.swimireland.ie/locate-a-pool/
Physios facilitate this by researching and recommending suitable local exercise groups to their patients. Research shows that the more fun and high quality a program is, the more likely a person is to experience positive results and the easier it becomes to commit to it longterm. For example with regard to water based exercise for recovery after breast cancer Physiotherapists in Ireland can use http://www.swimireland.ie/locate-a-pool/ to get a list of the 10 pools nearest to their patient. At an average cost of 7 euro per session this is an excellent all year round and weather independent option for all ages and income levels.
Please email siobhan@theoreillycentre.ie with your comments or questions.